Sedona Chamber of Commerce
https://sedonachamber.com/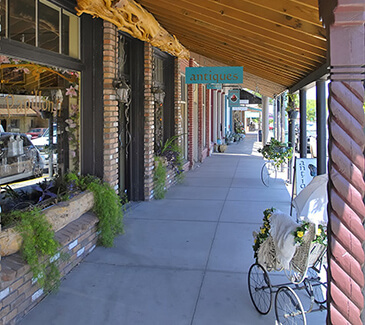 Cottonwood Chamber of Commerce
http://www.visitcottonwoodaz.org/
About the Verde Valley, Sedona & Cottonwood, AZ
The Verde Valley includes about 714 square miles located in the geographic center of Arizona, about 100 miles north of the Phoenix metropolitan area. The Verde River runs through the valley from northwest to southeast and is augmented by flows from Sycamore Canyon, Oak Creek, Beaver Creek and West Clear Creek. The area is unsurpassed in its variety of physical beauty with the red rocks and Mogollon Rim to the north and east and the Black Hills and Mingus Mountain dominating the western and southern portions of the valley.
Sedona Arizona placed #1 on USA Today's Most Beautiful Places in America. Sedona's red rock formations ascend from the high desert floor creating a land of mystical, awe-inspiring beauty. Sedona boasts a template, year-round climate and cultural amenities such as native rock art sites and ruins as well as first class dining, golf, shopping and spas.
The City of Cottonwood is located adjacent to the Verde River at elevations ranging from 3,300 feet to 3,900 feet above sea level and also experiences a mild climate which, together with its proximity to an abundance of natural amenities such as the Grand Canyon, Sedona, Dead Horse Ranch State Park, Tuzigoot National Monument and the historic mining communities of Clarkdale and Jerome, continues to attract steady growth and tourism.
Historic Old Town Cottonwood
Don't be surprised if you see one of our resident peacocks strolling down the street or sidewalk of Old Town Cottonwood. We encourage you to spend some time shopping and dining in Old Town where you'll find a variety of unique and eclectic shops and fine eateries, wine tasting rooms and unique shops that will surely put a smile on your face. Visit the Old Town Association site for more details. http://www.oldtown.org/